Hands and Viruses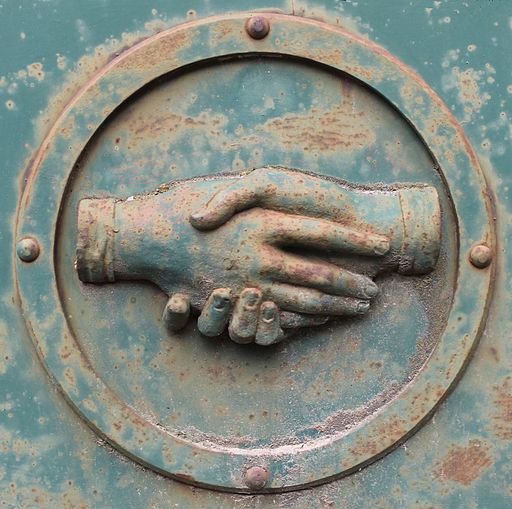 The COVID-19 Coronavirus has gripped the world conversation. It has affected many of us even without contracting it. One of our own canceled a year-long teaching job in South Korea. At least one other is working from home because of legitimate concerns in the workplace. All of us are having trouble buying just normal amounts of normal supplies. Lynne's and my church in Northern Italy is prevented by law from having worship gatherings, and our church in Rome is choosing to not gather in person - all activities canceled. I don't know about you, but our meager investments have taken a beating, too.
I would be remiss if I did not share how Grace Fellowship is responding. The question for me boils down to: What should we do with our hands?
First, turn your hands upward. This is a time to pray, not panic. Our nation and our world are hurting, fearful, restricted, and affected financially. It is the duty of the Church to pray in such situations on behalf of the world God loved by sending His Son to. We need God to heal, to comfort, to guide leaders, and to calm. Praying in this situation can change this situation because God has given us prayer for this very reason! Pray for yourself to be the calm in someone else's storm because you have Christ.
Second, fold them in humility. We are now suddenly aware of how blessed we have been in recent history in the developed world. Pandemics are not new - what's new is the relative safety we've enjoyed in the very recent past. We have been blessed and protected from what has been the norm. God has allowed us to find practices and methods to minimize the impact, and that's been a blessing that we've perhaps overlooked.
Third, stretch your hands outward. While the world is fighting over toilet paper, are we joining in the fight to hoard, or are our hearts breaking for the hurting and the lost? What's going on in our hearts when the topic comes up? Throughout history, the Church has sacrificially given and served in times of widespread distress. We must continue this hallmark of the Church. We have the only hope, we have the only message of salvation, we have the only cure for every disease in Creation, and now we have a motivated audience. They need words of hope and models of peace. And in some cases, they may need extra roll of TP or a meal brought to them.
Fourth, wash your hands! Of course, we always should, but especially now. We don't want to contribute to the problem or unnecessarily cause suffering.
The Elders will be implementing some temporary measures during this time. We don't want to feed the sense of panic, but more importantly, we don't want anything to distract us from worshiping and serving Christ, and if we're worried about touchpoints, we're not focused on Jesus. We believe it is wise to make the following adjustments:
For the Lord's Supper

, we will practice touchless ways to distribute the elements, and we will take extra caution in preparation.

For the offering

, we will soon have a secure box for us to place our offerings in, rather than passing the plates. We will also promote electronic giving.

For the attendance folders

, we will suspend passing the folders and manage attendance in a different way. For visitors, greeters will hand them a registration card to collect their contact information.

For handshaking

, we will not restrict this, but if you prefer to bump elbows or some other greeting, we invite you to do so. Greeters will not be offering handshakes to accompany their friendly welcome.

For hand sanitizer

, we have two machines already, and we will try to keep them supplied, but you're already aware of what's happening with supply and prices. It's a good practice for you to have your own bottle.

In case public gatherings are ever restricted

as they have been in other countries, we will have in place electronic means by which to stay connected, to continue teaching, and to continue disciplemaking. We doubt this will ever be needed, but we are working now to have in place what we need should it ever become necessary. It's not a bad precaution anyway (such as snow days), so this is a good excuse to make it happen.
We do not want fear to rule our gathering. We believe that by making a few changes now, we can reduce the fear factor. We could over-respond and create more fear, or we can act in calm wisdom and remove unnecessary practices to create more peace of mind so that Jesus is our focus above all.
We will NOT stop serving Christ, worshiping Him, and teaching about Him. We will NOT stop loving one another, serving one another, helping one another, and spurring one another on to love and good deeds. I would rather die than to stop serving Jesus as fully as I can.
Image: Grey Geezer / CC BY-SA (https://creativecommons.org/licenses/by-sa/4.0)