Many Generations, One Church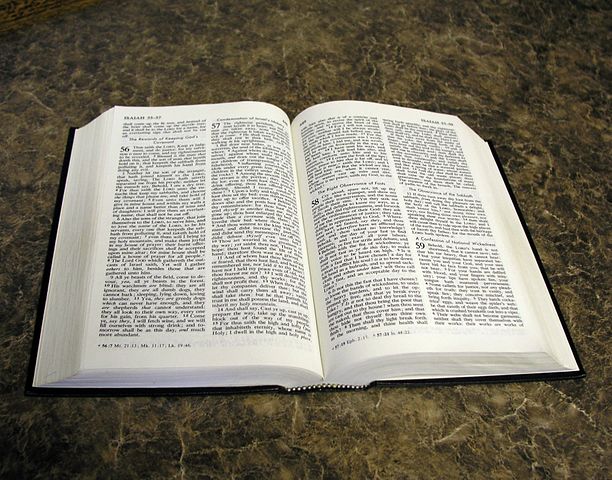 (Special guest writer: Pat Butler)
Starting on Sunday, August 25th, we will be introducing a new multi-generational class to the Sunday School hour (9-10am). I want to take a few paragraphs to outline the concept, objective, and topics for this class – in hopes that we might be able to together grow deeper in our love for the Lord and His Word and in fellowship across the generations in our church. Please prayerfully consider this invitation to try something new!
MANY GENERATIONS, ONE CHURCH: I am patterning this opportunity after a multi-generational class that my family helped start and lead in our final year at our Colorado church prior to moving to the Kansas City area one year ago, so I can say with confidence that we have personally seen the tremendous fruit and fellowship of studying God's Word with attendees ranging from 10 years of age up to 80! In Colorado, our class grew to have an average attendance of about 60 each week, and the mix was 50% kids (mostly 10-18) and 50% adults (across all age ranges). What was most exciting to me personally was the interactivity wherein at least half the questions and comments were coming from the kids – and the content and thought behind those interactions was equally in-depth to those of the adults. We had multiple families attending (dad, mom, and the kids), but we also had multiple empty-nesters who had a real desire to see Christ at work throughout all generations in the church – rather than feeling sequestered in Sunday School classes by age range. We would often engage in discussions around news events or potentially difficult sections of God's Word, and because of this, we generally found that kids began to really interact and engage somewhere at or around 5th grade (but again, you as a parent would be a better judge of maturity and interest of your kids). In sum, we are offering this as a class for anyone who loves the Lord and wants an active and engaging opportunity for their entire family and for members of all ages.
OBJECTIVE: In Matthew 18, Jesus tells the well-known parable of the man who has one hundred sheep and goes to great length to rescue even just one when it goes astray. The original impetus for starting a multi-generational class grew out of a desire to rescue those who have gone astray; specifically, statistics show that almost 70% of kids who grew up as regular attenders of Protestant Christian churches leave the church in their high school and college years – and only a small percentage return. We are not just losing 1 of 100 but something closer to 70! But why? While I don't claim to know all the answers, a few clear themes have emerged from the research, including kids who never really felt connected or a part of church and who never were equipped to deal with the difficult challenges to our faith (such as the evolution vs science debates or the highly sexualized society in which we are living). It is my belief that by ensuring relationships between all generations in the church, we are addressing the connectivity issue – and by truly engaging deeply in God's Word (rather than the more typical skimming done in many youth environments), we are addressing the need for adequate equipping to stand against the cultural norm. Now while that part of the objective may sound child-centric, I want to be clear that our experience has been that the adults in these classes have become even more challenged to live a life for the Lord; in other words, this isn't just about rescuing our future generations but even more so about ensuring that ALL generations are engaged in the important legacy of building and growing Jesus' church, His bride here on Earth!
SAMPLE TOPICS: We are planning to cover a range of key topics and books of the Bible in the months up until the Christmas holiday (at that time, we'll evaluate if/how families want to continue in this fellowship). Among the key discussions will be:
What is the state of Christianity in the United States and throughout the world today?
Why don't Christians seem to have the impact today that we see recorded in Biblical times (like in the book of Acts)? … and what can we do to change this?
What is the "Battle for Truth" (e.g., the growing disparity between what God's Word teaches and what our culture teaches)? … and what can we do to engage in a Godly manner?
Can you help us better understand the major ideas and stories of the Old Testament?
Can you help us better understand the major ideas and stories of the New Testament?
What can we learn from the lives of key Biblical heroes like Joseph, David, and Paul?
In conclusion, I want to personally invite you to consider giving this new class a try. We look forward to meeting with you soon. If you do have any questions, please contact the church office at , 913-681-3003.
(Image: By Ken Horn - https://www.flickr.com/photos/hornkl/3024796815, CC BY 2.0, https://commons.wikimedia.org/w/index.php?curid=38912164)