Rearranging the Musical Chairs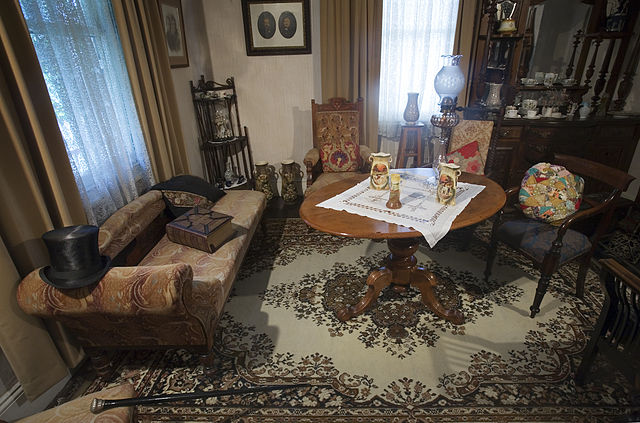 Last week, we rearranged the musical chairs, so to speak. Normally, we have a batch of worship songs before the sermon, but this time, we put the batch of songs after the sermon. In part, we wanted to just shake the pattern so that we don't become mindless with a too-familiar pattern. Also, we wanted to use the music in response to the message and see what it was like. We may decide to try a similar flow in a future service.
I sent out an email to many who have responsibilities for Sunday morning worship and children in order to open up the discussion about our worship service habits. Great discussion and ideas, and of course, no lack of variety in personal preferences.
But perhaps it would be helpful to all for me to briefly mention why we do some of the things we do. Not that it's the only right way, or that the ways are unchangeable, but to explain the thinking that has gone into our present habits as they have been.
Announcements. Face it ... there's never a great place for announcements. Our experience has been that even though something can be on the screen, in the bulletin, and in Grace Notes, it can go unnoticed unless it's announced during the worship service. We moved announcements to their current place so that children's church workers would be present for them, in effort for them to feel as much a part of the "grown up" life of Grace as possible. We want to make announcements slimmer, and hopefully make them mostly unnecessary.
Lord's Supper. We moved that years ago so that the children would be present with us for this part of the service, and allow parents to teach and include their children as appropriate. (We have the children present for passing the plates, too, for similar reasons.)
Dismissing children. Some churches don't have the children with them at any point of the worship service, while some include the children for the entire service. We want our kids worshiping with their families for part of the morning, so we certainly think it's worth the extra commotion to dismiss them during the service.
Music. Oh, boy - dare we talk about this? Rather than go into specific decisions, it's perhaps best to talk about the realities that must be considered for music style and selection:
What musical

giftedness and skills

do we have among us?
What

instrumentation

do we have?
What is the

availability

of volunteers?
We will never have

enough

songs for some, and always

too many

for others. So, how do we choose how much?
We will never do enough

hymns

(or

praise songs

) for some, and always too many for others. So, how do we choose style?
Some people get a lot out of

repetition

(like some psalms!), while others don't care for repetition, so how much repetition do we include?
How do we

integrate

music with the passage in both theme and mood?
How often should

new songs

be introduced?
How do we select songs that

go together

, but aren't too similar?
And so on.
As you can see, it's no easy task, especially for people serving as volunteers with limited time to give. And no matter what we do, someone's going to want more or less of it.
Getting feedback is tricky, too. We don't want to put a worship service together in a vacuum, but we also don't want to try to be a jukebox and just "do requests." Leaders need feedback, but at some point, we have chosen leaders in order to delegate to them and entrust them. It's disheartening for someone to put a lot of work into part of the service, get 99% of it to be well done, and then hear only about the 1%.
Ultimately, we must remember that the Sunday morning worship service is not about us, and it's not about what we want. It's about what God wants - He wants our hearts given to him fully in worship and in fellowship. He doesn't really have a favorite music style, as long as it's genuine worship.
So, we want to find ways that most easily engage most of us most of the time, and each of us at least some of the time. However, a worship service is not about "what I got out of it," but rather, "what I put into it." Our worship gathering is best when we're all contributing rather than consuming.
That's why I'm grateful for all the leaders who put their varying ideas together for our gathering. And I'm especially grateful for the whole body when we're all givers more than takers as we worship Christ.
(Image: By © Jorge Royan / http://www.royan.com.ar, CC BY-SA 3.0, https://commons.wikimedia.org/w/index.php?curid=20639561)