Reminders We Avoid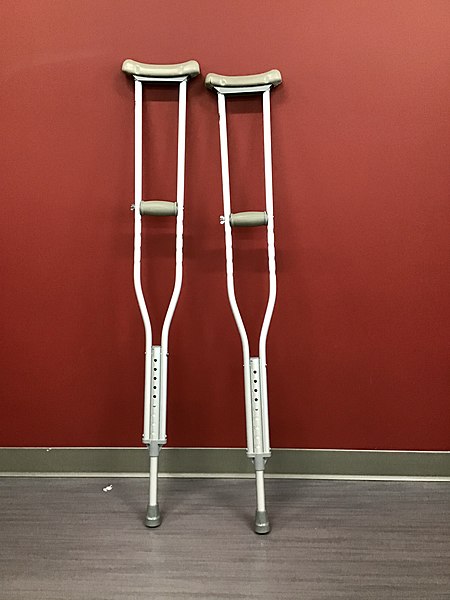 Lynne and I painfully watch my mother's battle against dementia continue to lose ground. Indeed all of us have someone close to us who has some profound struggle with atypical daily living, whether it's mental, physical, emotional, or spiritual. Some of us have those struggles ourselves.
Many reasons it pains us are because of love and compassion, and even a reaction to the reality of our fallen world. But one source of our pain is that the atypical struggles remind us that they aren't really atypical. We have them, too, only it's less obvious.
Dementia reminds us that none of us have perfect minds, and we don't like that reminder. We walk around thinking that our minds are basically as they should be, and then we face someone with a profound struggle, and our illusion is burst. That could be me! And it already is, just less noticeable. One of the reasons we become uncomfortable is because we don't like how our inflated self-image is exposed.
Or pick the challenge: physical limitations, chronic diseases, depression. Or aging. Or disfigurement. Anything atypical and profound can trigger the realization of our own frailty.
Now consider the breadth and depth of salvation! Salvation does more than make "typical" people more righteous in God's ledger ... "I'm less guilty than before!" Salvation saves us from all the ways we are fallen, broken, sinful, shameful, falling apart, forgetful, bent, disfigured, weak, rebellious, bipolar, sensitive, traumatized, lazy, and so on.
Not that we suddenly lose the effects of all of that the moment we are saved, but that we're saved from all of that and more. These things may persist, but they will not win and they will one day be eradicated. We can have joy and peace while still in their grips - now that is victory!
Allow the atypical remind you that we are all atypical from God's design and standard. Allow it to reveal the wonders of salvation. Allow it to grow your compassion and capacity to serve others who have no less of the image of God in them as you do. These are not uncomfortable reminders to avoid, but the glorious beauty of God's grace.
It pains me no less to watch my mother slide away. But I can get over myself and my illusions when I consider the magnitude of salvation that is no more mine than another's.
(Image: Jessica Fisher, Wikimedia Commons)