Bible Reading Plan - for 2021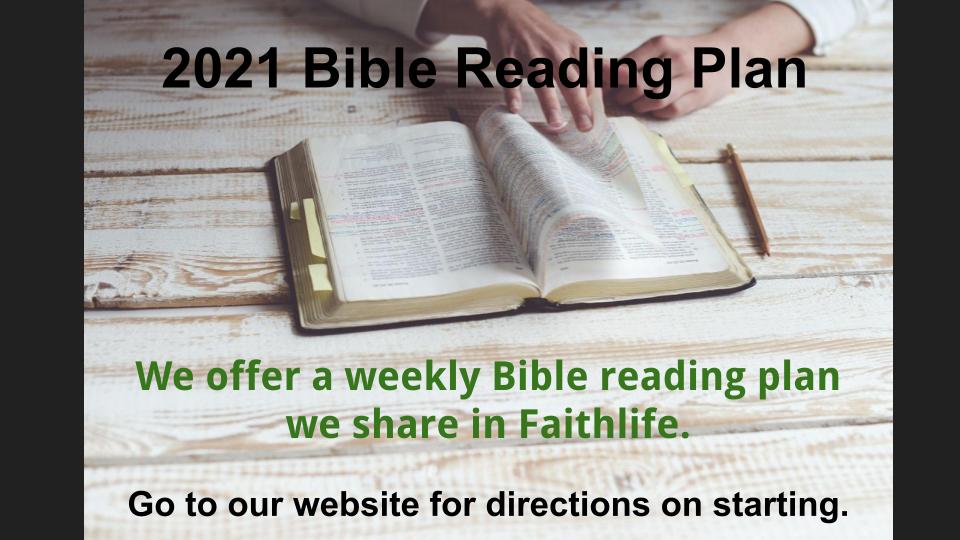 Our reading plan is in YouVersion:
1. This plan started on 5/12/21, but you can always catch up.
2. Click here to join the reading plan: https://my.bible.com/reading-plans/4822-the-bible-project-pauls-letters .
3. Or using the YouVersion mobile app, find the plan called "The Bible Project - Paul's Letters."
If you'd like to join in to the online discussion:
You'll need the Faithlife app. On the web, it's at http://faithlife.com. The mobile app can be found on the Android and Apple app stores. (

NOTE

: There are several mobile apps with "Faithlife" in the name - get the one that says "Faithlife: Community for Churches").
After reading, feel free to add your thoughts, questions, and comments, and affirm the comments of others.
Your comments can be read by the public, so don't share anything too personal.
Instructions to get a Faithlife account and join the group:
If you already have a Faithlife or Logos Bible account, you don't need to register. Skip to step 3.

To register, go to

https://faithlife.com

, click "Get Started" or "Register", and follow the instructions.

Log on to Faithlife.

To join the Grace Fellowship Group, go to

https://faithlife.com/gfcop

and click on "Ask to Join." After the administrator accepts the request, you'll be a member of the group. It may take a day or two.